Middle School: Grades 5 - 6
The Middle School Experience at Fessenden
During Middle School, boys are in the midst of rapid mental, emotional, and physical change. At
The Fessenden School
, our boys have the opportunity to grow, fully supported through this experience, in an environment that is designed to bolster their academic and personal confidence.
The Middle School curriculum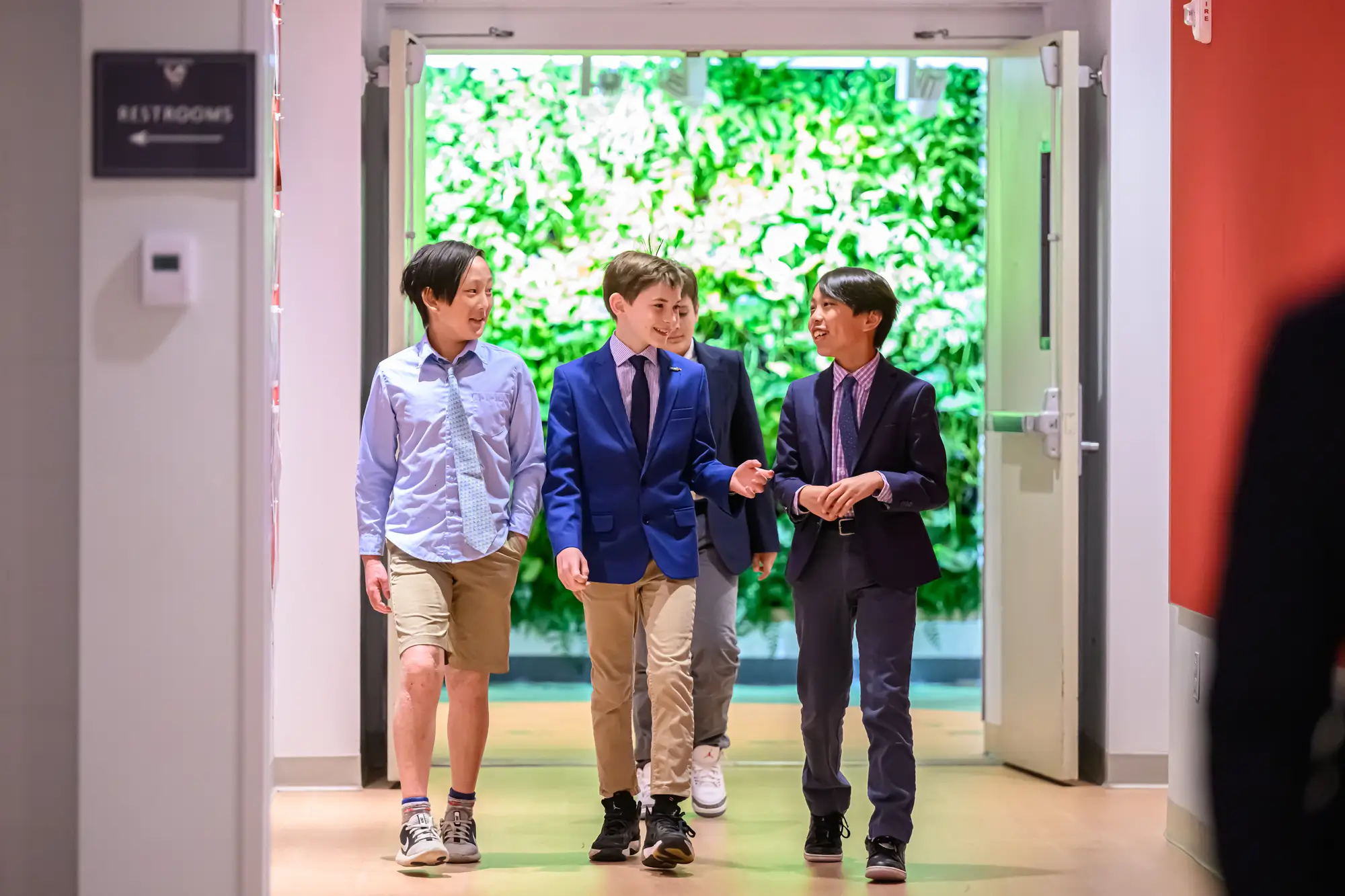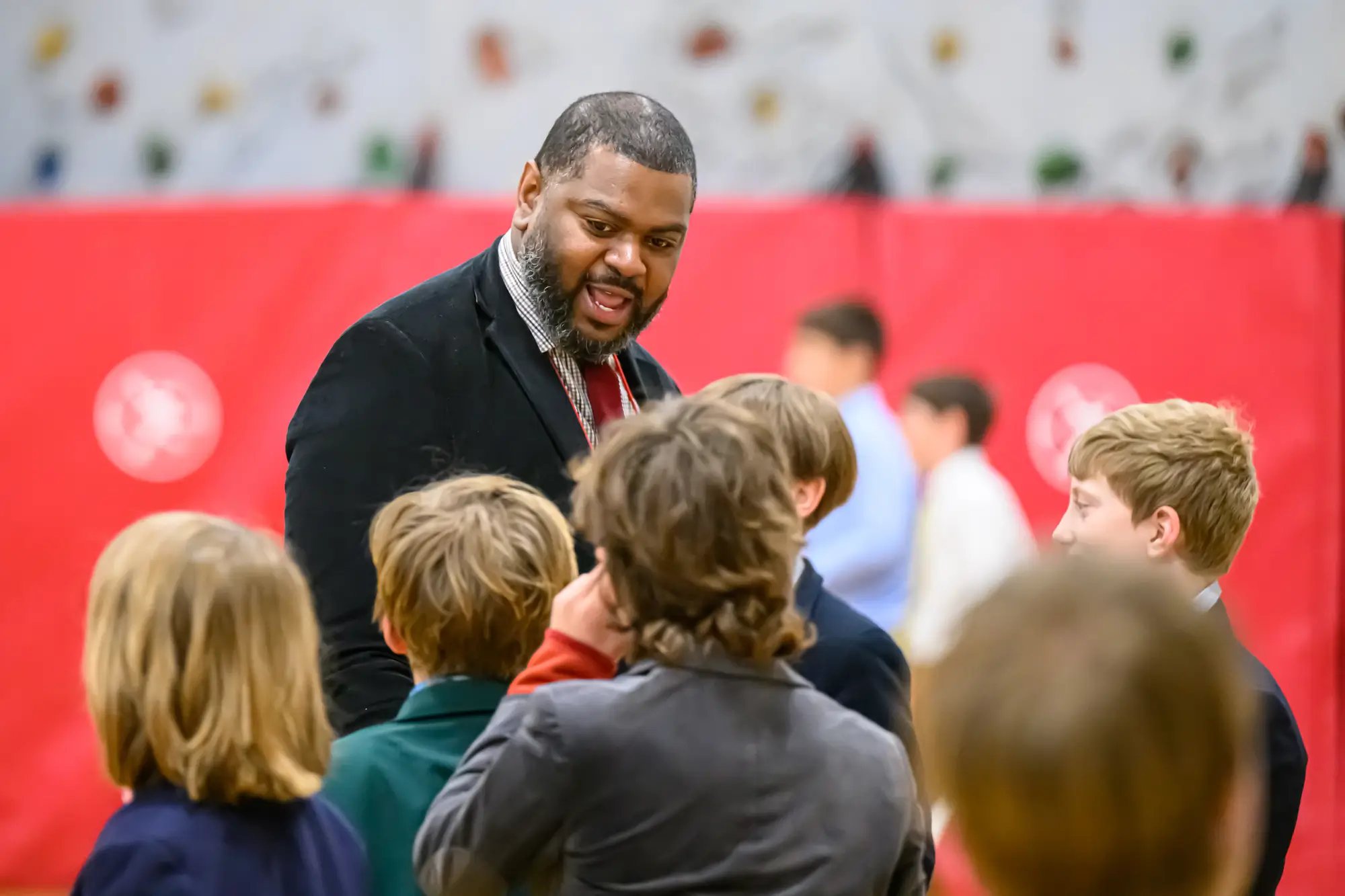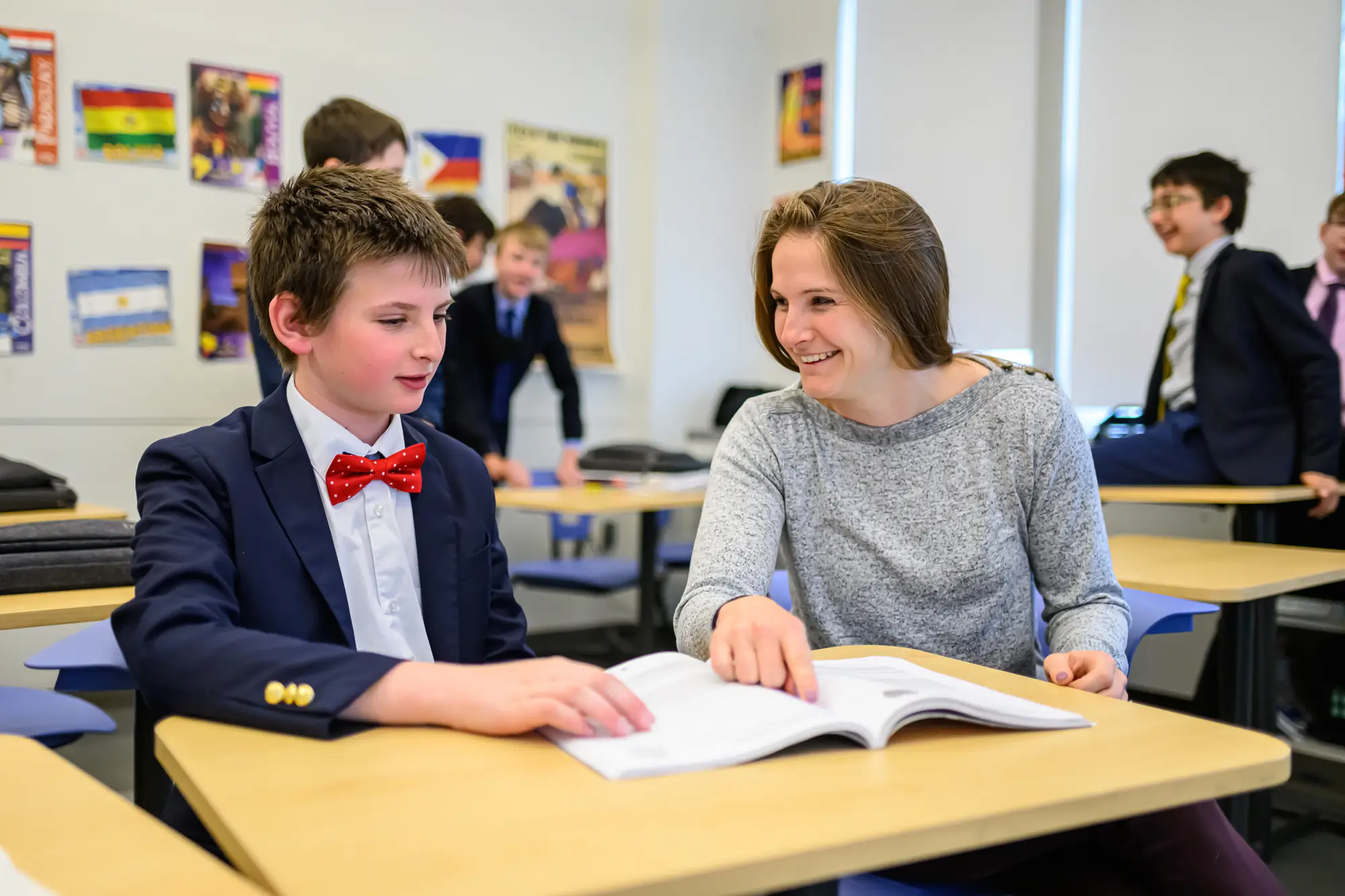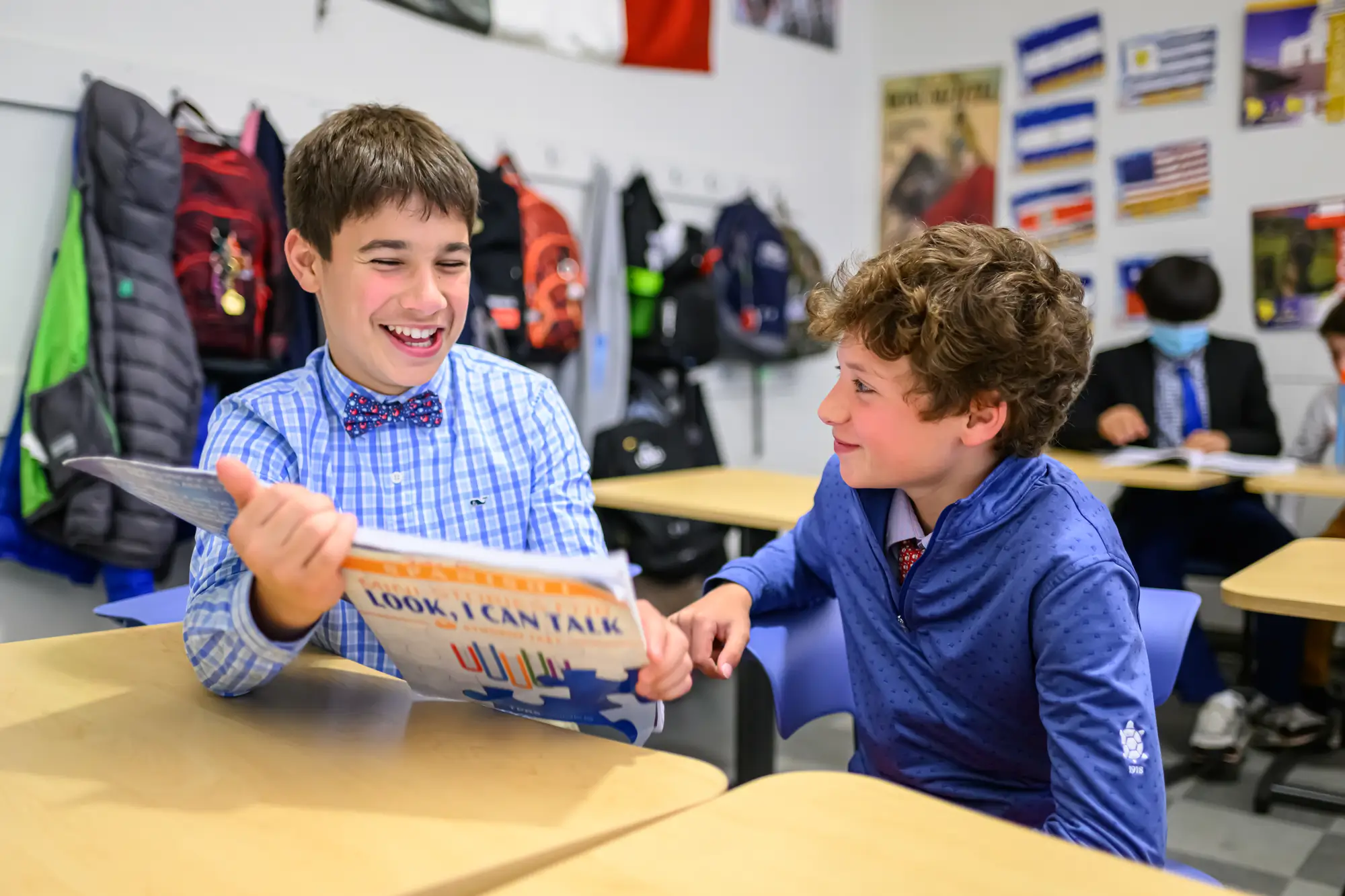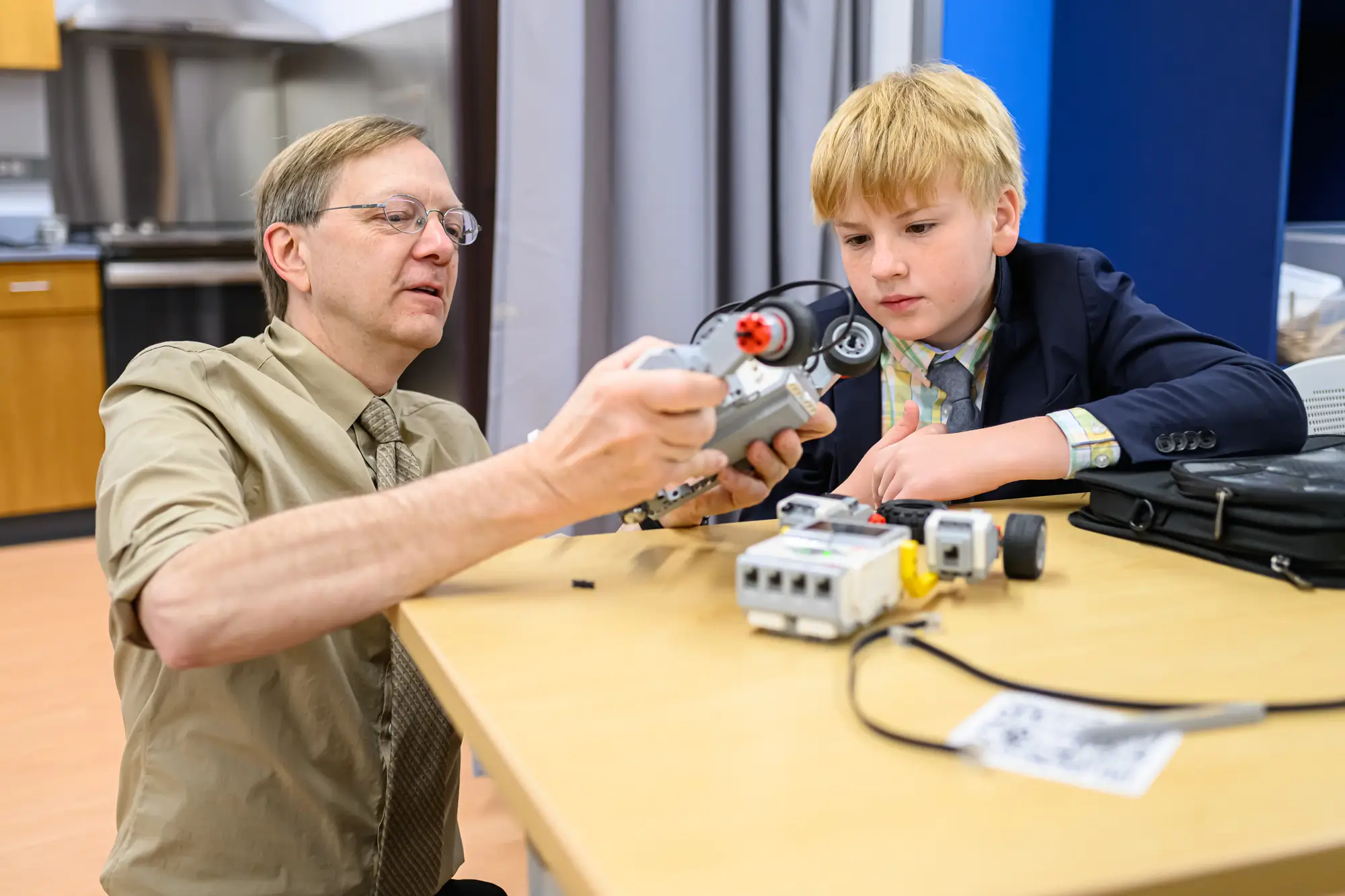 The Middle School curriculum builds upon the boys' growing self- and interpersonal-awareness, and encourages them to explore their own identity and how they can influence—and be influenced by—the world and people around them.
With the deepening of character education, further development of executive functioning skills, and the introduction of independence and self-responsibility in their academic world, Middle School is an incredible time of development for our boys. They are ready for this next step, and most of all they are excited and engaged in their learning.
"The Middle School has been transformative for my son. His confidence has gone through the roof. I see a difference in my son now and I am convinced it's because of the supportive environment, small classes, and the intentionality of the teachers and program."
–Harprit B., Parent
THE CORE OF MIDDLE SCHOOL ACADEMICS
The Core of Middle School Academics
In Middle School, boys build on their foundational subjects, which they learned in a self-contained classroom in the Lower School. In fifth grade, they transition to changing classes and teachers for each subject. They start to explore the arts and athletics, and they focus on both their strengths and room for growth, all in a supportive environment. Academic subjects become increasingly integrated, and the curriculum incorporates more experiences outside of the classroom—all intentionally designed to support learning.

Students begin to work collaboratively toward their goals with project-based learning opportunities, and they cultivate their own unique strengths while recognizing those of others. Individually and as a group, students focus on how they each learn best, not just on mastering the material. Through this collaboration, with a focus on project-based learning, boys become familiar with the iterative process and higher-ordered thinking: the opportunity to try, fail, reflect, and try again.

This approach to learning, especially in Middle School, is reinforced by our commitment to character education and the focus on making sure our boys have the social-emotional skills they need to navigate adolescence and excel throughout life. Boys develop the tools to work well together and share their ideas and feelings as they build their independence. In doing so, our boys are empowered to thrive at Fessenden and beyond.
Each grade at our independent Middle School has a dedicated team of teachers who represent each discipline, and they meet throughout the week to develop an in-depth understanding of each boy and create strategies to engage students most effectively. These team meetings also enable our independent school teachers to work together on identifying and developing opportunities for cross-curricular learning. As a result, our boys benefit with deeper, intentional learning, and unwavering support as they learn personal responsibility and gain independence.