Everything is a Boy Thing
We believe that differences of backgrounds, perspectives, and cultures are integral to preparing boys to be successful young men in a global community. Ongoing, mindful practice of inclusion requires both individual and institutional commitment to self-examination and learning. We further our mission to be a joyfully inclusive community by aligning policies, curriculum, and decision-making to support diversity and inclusion. Inclusion is at the heart of how we treat each other in our daily interactions.
Diversity, Equity, and Inclusion Defined
Diversity, Equity, and Inclusion Defined
The Fessenden community is continuously learning and growing in the effort to implement the School's Inclusion Statement and ensure this is a truly joyful and inclusive place for students, faculty, staff, alumni, and families.
Diversity
Diversity is how we each identify where we come from, the interests we have, and our racial and ethnic background and culture we call our own.
Equity
Equity is ensuring that each student has what they need to find success in their Fessenden experience.
Inclusion
Inclusion is striving to make sure that everyone in our community feels included, comfortable to engage in dialogue, and empowered to share ways to improve their experience at school.
Fessenden's core values—honesty, compassion, and respect—are the foundation of our inclusive educational approach. Our uniquely diverse community, spans the globe, bringing together students from a multitude of cultural, racial, ethnic, socioeconomic, and family experiences. Our effort to build and nurture a diverse and inclusive environment has its roots in the educational mission of the School, and also supports our belief in the advancement of social justice and equity in our world.
Diversity, Equity, and Inclusion in Action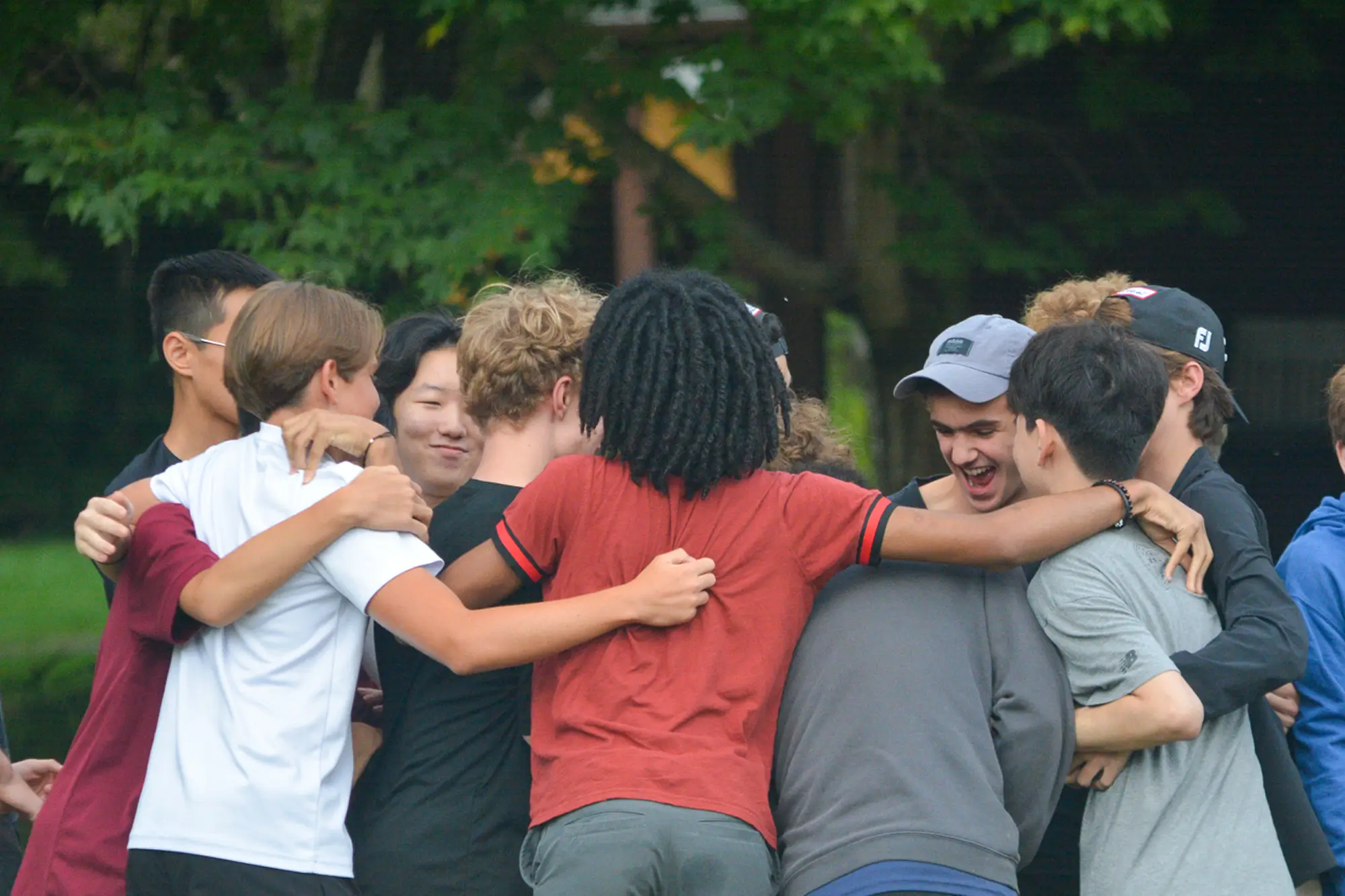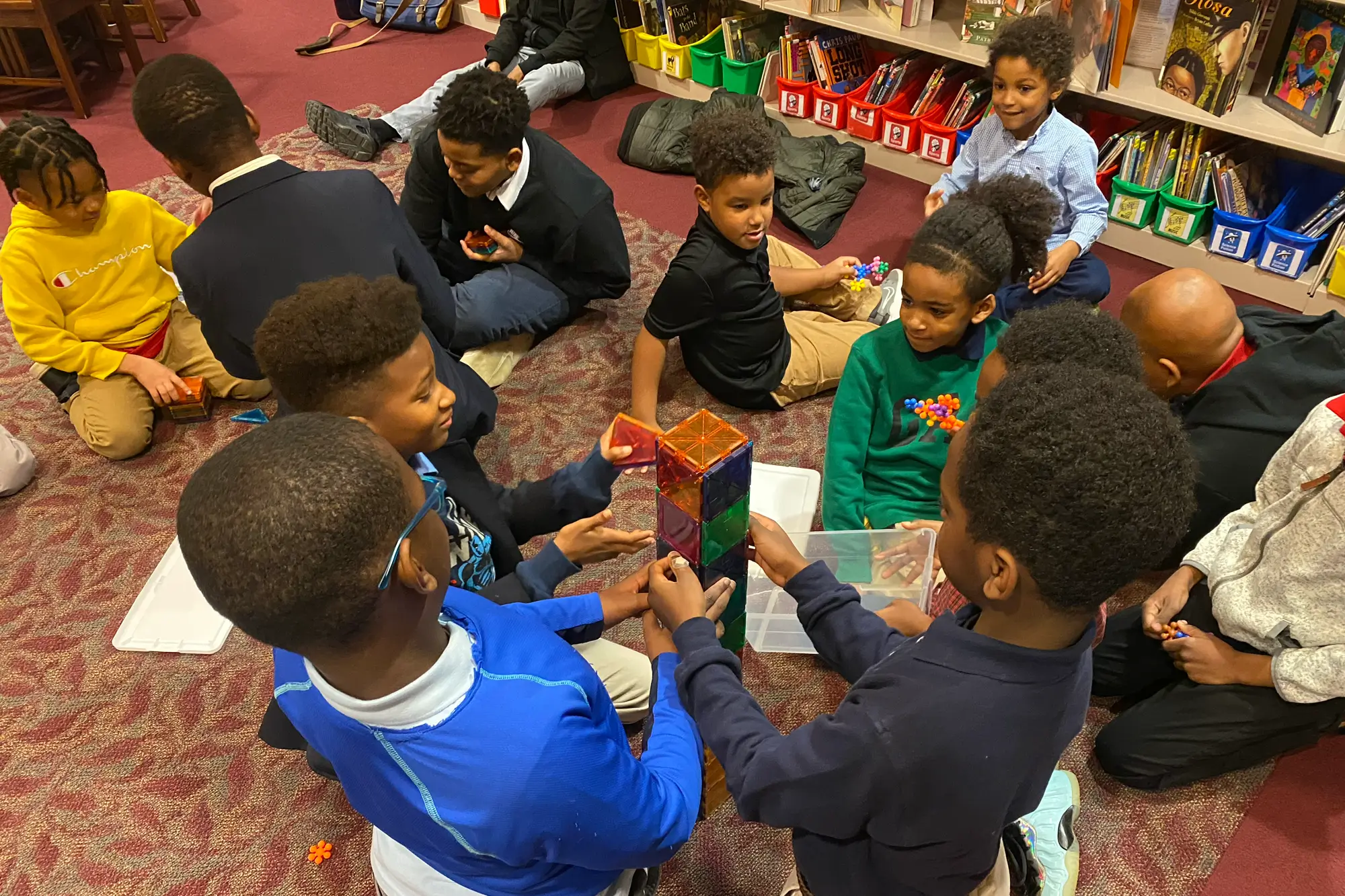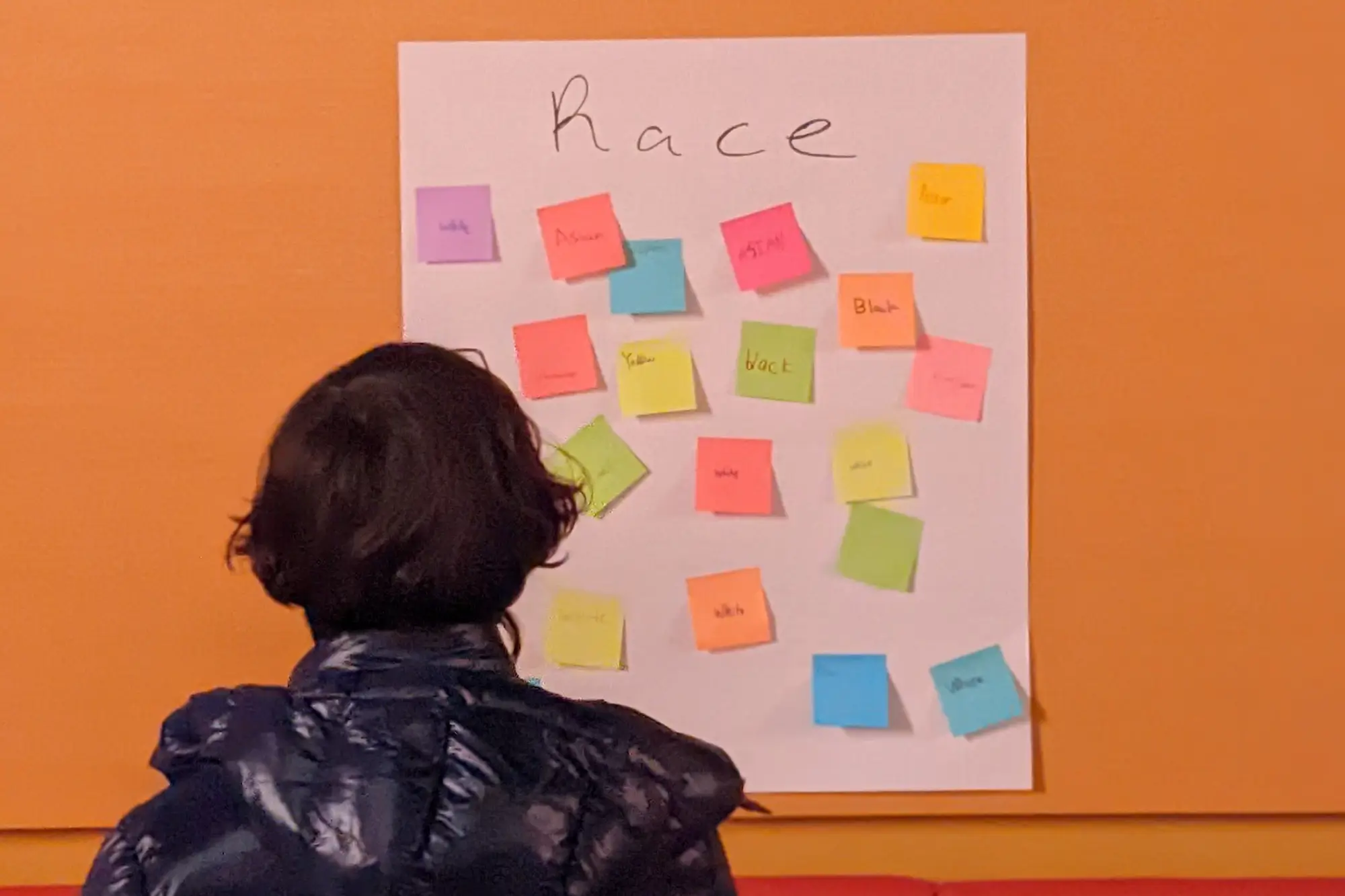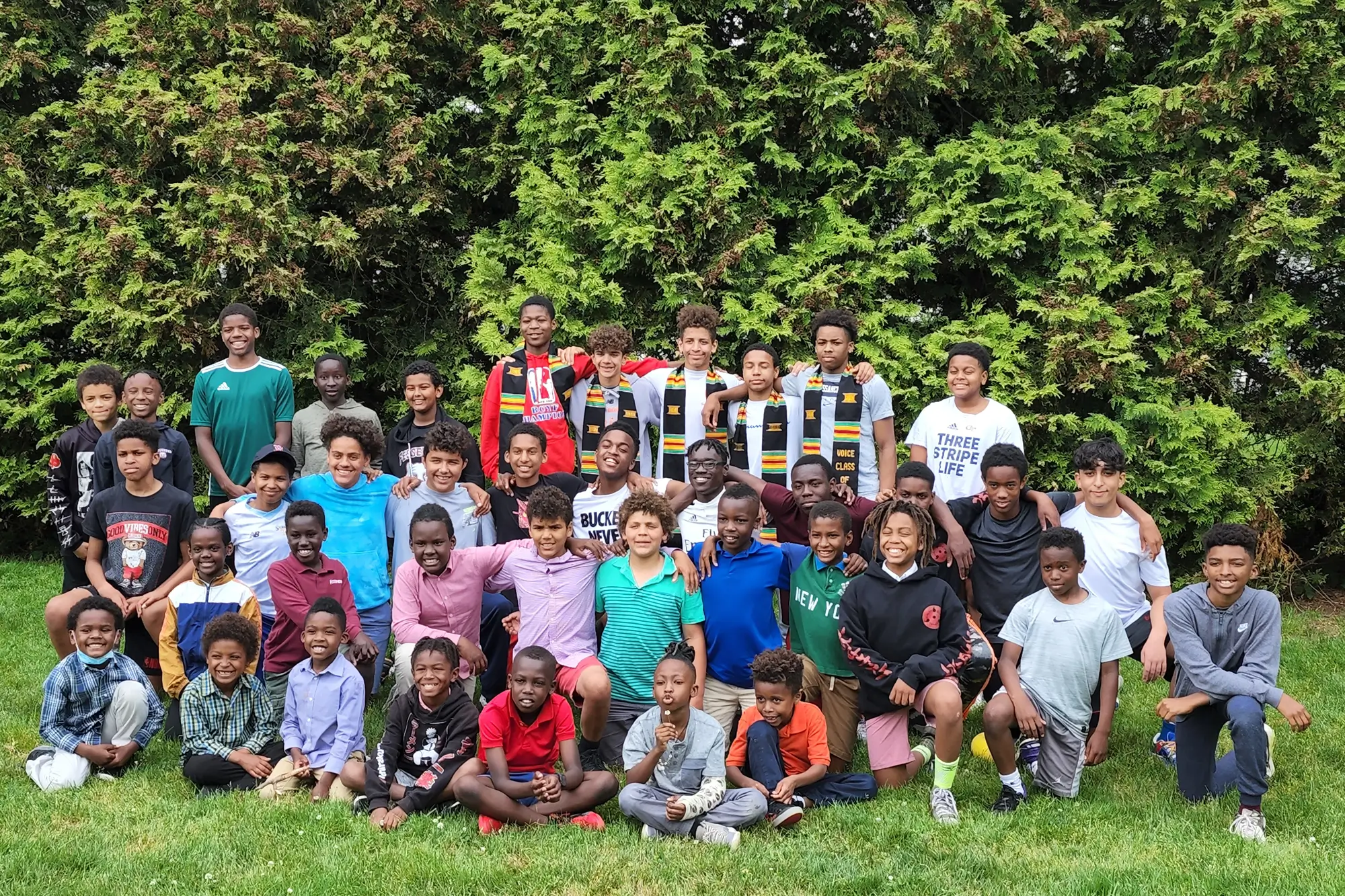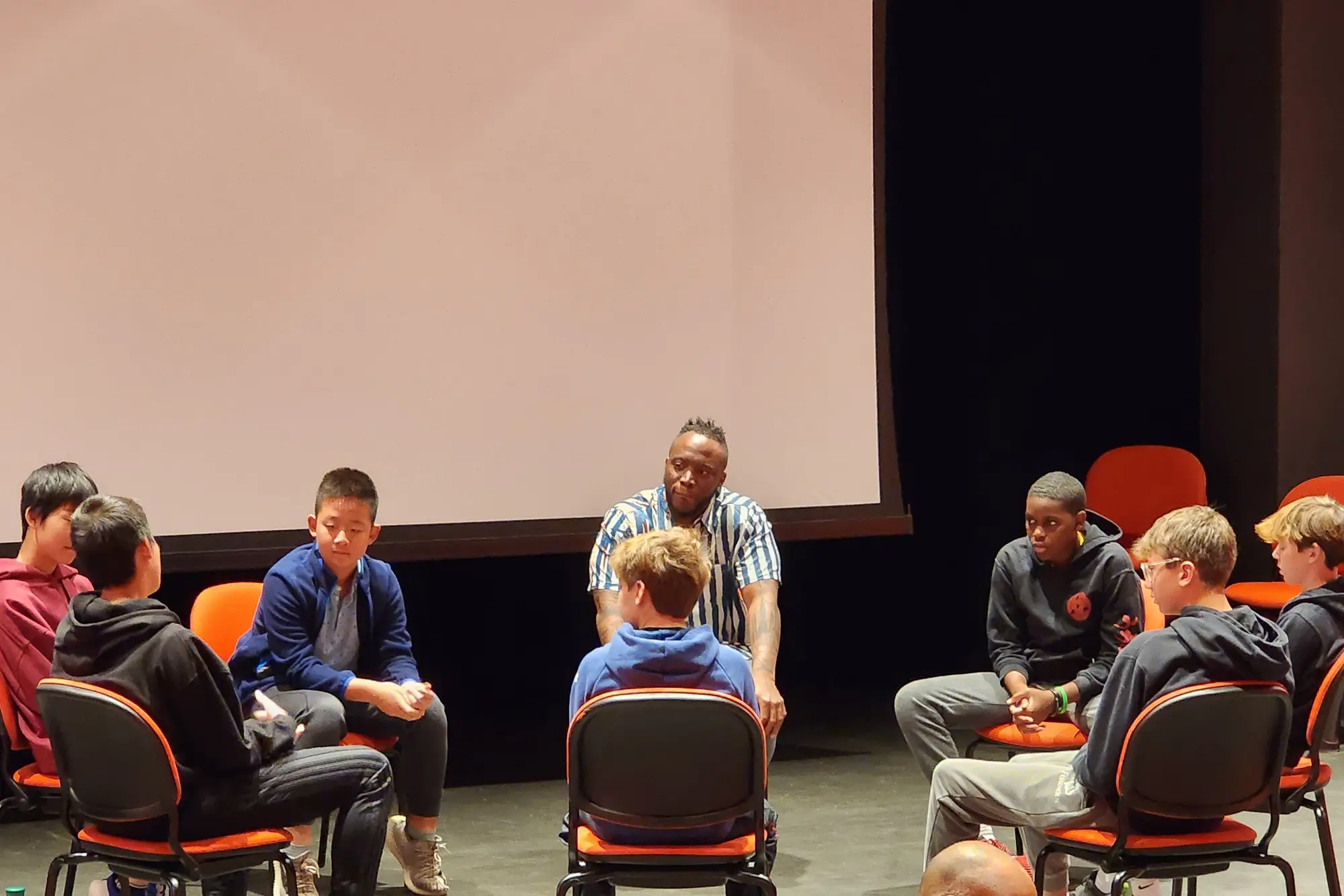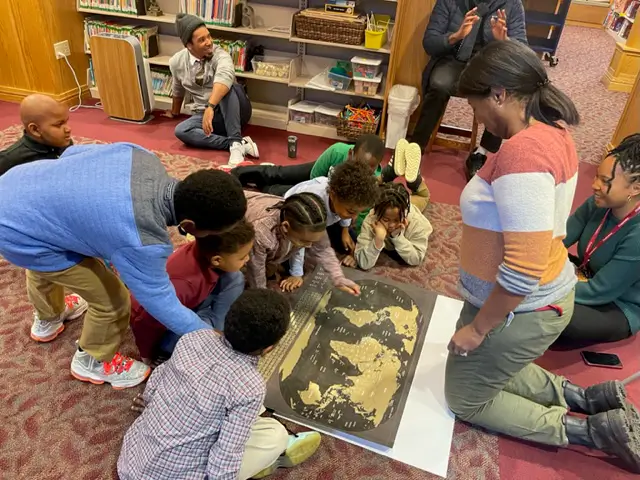 Diversity, Equity, and Inclusion in Action
Across our community, we create spaces for open dialogue, learning, and understanding through affinity, multicultural, and discussion groups. Whether the boys are learning from our international students, engaging with our surrounding communities in ways that mean the most to them through the character education curriculum, or interacting with guest speakers about racial justice, gender roles, bullying, and more—boys are learning how to engage in a diverse community as good citizens.

This requires us to be mindful and create a space where we model what the outside world looks like, and be equipped to handle the challenges. In the classroom, lessons explore these topics from a personal and academic point of view. Parents are encouraged to contribute and connect with each other through adult affinity groups, such as AKIN, and by volunteering to be part of our Parents Association multicultural committee, Bridges.

There is a collective effort that goes into making change, and the understanding that everyone plays a part in creating an equitable and inclusive world.
Affinity and Multicultural Groups
Affinity and Multicultural Groups for Students and Families
All aspects of the Fessenden experience are associated with identity in some way, including sports, music ensembles, or grade level. Some specific aspects of identity are associated with these organizations, which provide resources and support for both students and parents.
This organization builds community and shared experiences among those who self-identify as Asian. Members attend three lunch meetings per month, which are open to Fessenden community members of any background. The Society hosts an annual Asian-themed cultural event for the entire school community.
Students of ancestry from countries where Spanish is the primary language convene to celebrate shared identities and discuss common challenges. There is not a regular meeting schedule.
This organization provides time and space for students who identify as Jewish to gather and share conversation, friendship, and experiences, including cultural celebrations, appreciation for Judaism and its traditions, and discussions of cultural events. Mishpacha meets for biweekly lunch meetings.
This organization is a place of comfort and support to students of African descent where they can express themselves while fostering brotherhood. VOICE holds weekly lunch meetings.
This parent-led organization builds connections among the parents of students of African descent. It aims to strengthen these parents' engagement with Fessenden, provide them with resources to support boys' socioemotional development, and help celebrate their family's identities and culture. Meetings are held four times per year.
This parent-led organization develops parent and family programming and supports school-led initiatives that honor differences in backgrounds, perspectives and cultures within the Fessenden community. Events are held throughout the year.
This program is open to all Fessenden students in Grades 7-9 and seeks to empower male students with the skills and mindset to engage the full range of diversity in our school community. After an initial workshop, during which participants grapple with topics related to ethnicity, gender, and privilege, Impact participants meet monthly. Boys emerge prepared to foster diversity and make positive contributions in any school community they join after Fessenden.